Tell Congress: Support H.R.2802 - First Amendment Defense Act!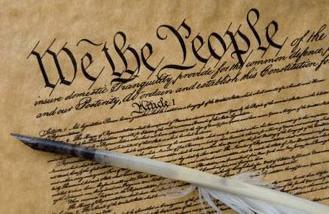 Support the common sense "First Amendment Defense Act" today!
The First Amendment to the Constitution is crystal clear on the issue of religious liberty in America.
However, the recent 5 to 4 decision by the U.S. Supreme Court in Obergefell v. Hodges makes immediate passage of H.R. 2802 - First Amendment Defense Act is absolutely essential.
In argument before the Supreme Court, U.S. Solicitor General Verrilli told Justice Alito that religious institutions holding a fundamental belief in the traditional definition of marriage could very well lose their tax-exempt status if the Court voted to recognize gay marriage.
The federal government must not be able to discriminate against individuals and institutions because of their religious beliefs.
Millions of Americans believe, as Citizens United does, that marriage is the union of one man and one woman. The freedom to abide by religious beliefs such as this must be protected in the United States of America.
We agree wholeheartedly with H.R. 2802's recognition that "Protecting religious freedom from Government intrusion is a Government interest of the highest order. Legislatively enacted measures advance this interest by remedying, deterring, and preventing Government interference with religious exercise in a way that complements the protections mandated by the First Amendment to the Constitution of the United States."
We must tell our Members of Congress to support laws that uphold our right to religious freedom!
Sign the petition if you support H.R. 2802 - First Amendment Defense Act and religious liberty!
Post Public Comments
Public Comments (84)
Aug 19th, 2020
Daniel M. from Roswell, GA signed.
Dec 10th, 2019
Tracy N. from Logan, UT signed.
Oct 18th, 2019
John C. from San Diego, CA signed.
Jul 17th, 2019
kathleen l. from castle rock, WA signed.
Jun 27th, 2019
Scott G. from San Fernando, CA signed.
Jan 23rd, 2019
Someone from Castle Rock, WA signed.
Jan 10th, 2019
Michelle B. from Fontana, CA signed.
Sep 20th, 2018
Mariavictoria B. from Del Valle, TX signed.
Sep 10th, 2018
Cathy S. from Mulberry, IN signed.
Jul 22nd, 2018
Phil L. from Rochester, NY signed.